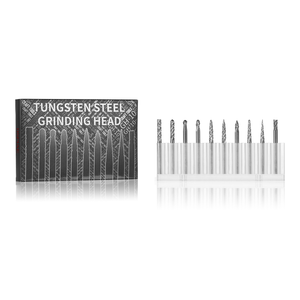 GH-10 Tungsten Steel Grinding Head Set
Product Type:
Brand:
This product uses high quality tungsten steel that has high hardness and toughness. It is corrosive resistant and posses a long useful life.
This product has a double grooved design that grinds efficiently without excessive dust.
Guaranteed reliability and efficiency.
This product is suitable to the DSPIAE portable electric sander and all 3.0mm diameter shank tools.
This product is suitable for pneumatic and electronic tools.